We're into the third week of ds106 and sadly our poor Prof. Oliver Lindenbrook seems a bit out of sorts. So I've brought my friend Chris Stein to talk about design, as well as discuss some of our favorite ds106 visual and design assignments.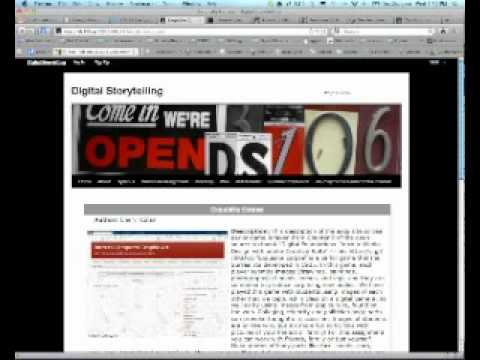 So for the next week I'd like you to do two of the assignments we talked about. The Four Icon Challenge and Messing With the MacGuffin. Here's a tutorial for Messing with the MacGuffin using GIMP and MPEG Streamclip. Also pick a third assignment from either the visual assignments or the design assignments.
Very, very important that you tag your assignments properly. So for example, the Messing with the MacGuffin assignment needs to be tag with both:
DesignAssignments
DesignAssignments172
It will look like this in your dashboard for the post:
Below are all the links from the Google doc we shared in the webcast.